I am desperately trying to
get a great book collection for
Maya. I ordered her seven new
books to put on her shelf.
She likes to read...and I am
going to encourage that trait
to stay around forever. In my
humble opinion, it's probably
one of the most meaningful
things she will ever learn.
Here are the titles I just got
delivered to me.
How do I love you?
Hippos Go Berserk!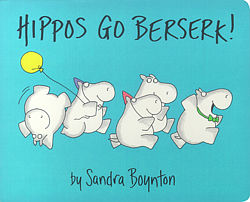 Goodnight Moon

Brown Bear, Brown Bear, What do you see?

Guess How much I love you
Polar Bear, Polar Bear, What do you hear?
I love you through and through